This is what you have to do to make it waterproof so that it won't get wet.
---
---
undefined
Indoor waterproof coating materials attention to environmental protection
When waterproof material is in choose and buy, besides have the requirement of waterproof property, clear its environmental protection property even. First of all, buy brand products, famous brand waterproof materials have anti-counterfeiting signs, convenient for consumers to distinguish.
Secondly, the environment-friendly waterproof material should have the product test report and product qualification certificate issued by the national recognized testing center (CMA).
Indoor waterproof details to achieve the location
The waterproof material that a lot of people choose when decorating is costly, but still appear floor leakage, conduit leakage problem, rework is very troublesome.
When waterproofing, check the location of details that may cause leakage problems. For example, with bath facilities adjacent to the wall, as high as possible 1.8 meters waterproof.
In addition, bury conduit inside wall, install floor drain, sanitation cleanser in the ground, the waterproof coating of these places must wipe round slippery, product installation also should not change the original pipeline position as far as possible, lest because besmear brush not rigorous, waterproof layer local damage and appear leakage phenomenon.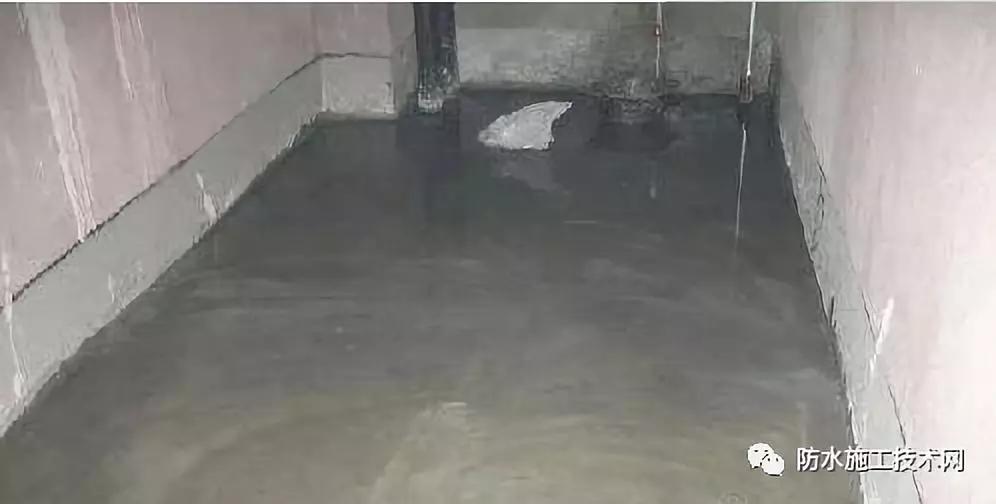 Protect layer after construction
After waterproof layer is done, still want to continue construction affix ceramic tile above, often cause waterproof layer damage very easily, if the crack place cannot be repaired, inevitable meeting will cause leakage in the future, want to do protective layer on waterproof layer accordingly.
Indoor waterproof mostly USES cement to add rigid waterproof material to stir to brush evenly, this kind of mixture coagulates strength exceeds common concrete material, because added rigid waterproof material also becomes a waterproof barrier.
After the waterproofing of the balcony, terrace and other places is finished, had better be able to use beanshi concrete again shop a layer, because beanshi is more round slippery, without edge Angle, can protect waterproof layer effectively.
Conduct two indoor waterproof and closed water tests
The rolling coating of the waterproof layer usually takes only half a day. After 2 to 3 days of airing and drying, it is necessary to conduct the closed water test, i.e., store water on the ground for 24 hours, and observe whether there is water seepage from the ground floor.
After the completion of brick-laying and other processes, consumers will conduct the second water closure test to avoid accidental leakage.
---
to,the,waterproof,of,layer,and,is,material,leakage